You may have recently heard about 4giving's new feature which allows organizations and nonprofits, like yourself, to stream live and on-demand video all within your fundraising page.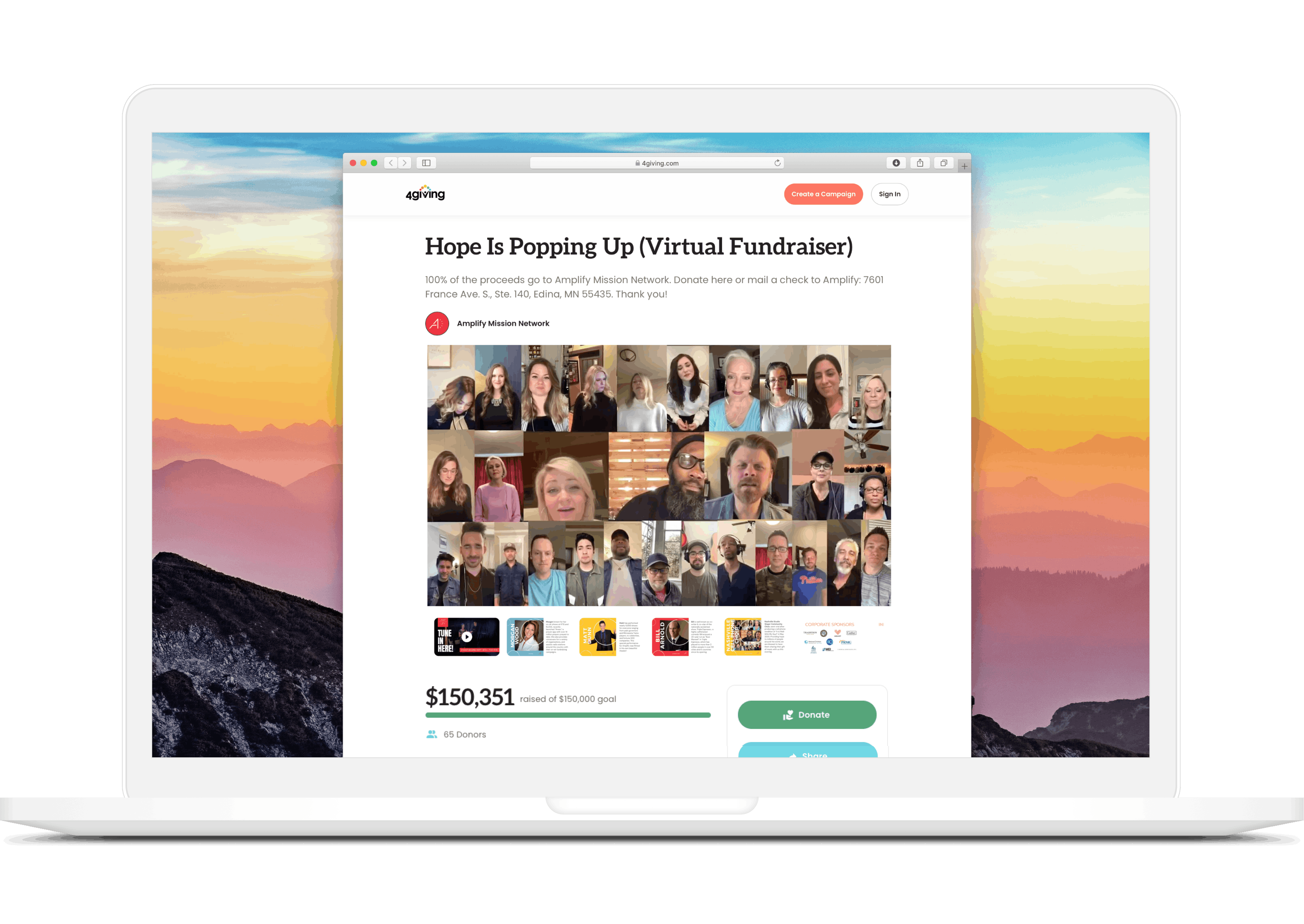 Last night, Amplify Mission Network held a virtual fundraising event, utilizing the 4giving platform, in which they seamlessly streamed live video on their campaign page.
Over the course of the 34-minute event, Amplify achieved its campaign goal of $150,000. 
In addition to our easy to use fundraising platform, 4giving can also assist with the video, musical, entertainment production as well as finding celebrity talent for your virtual event.
We can help you plan, produce, and execute a successful event...